OUR SERVICES
TUNING
Same day Tune-Up Premium
From $14.99
BETTER TUNE
Stone Grind Base
Machine Edge Sharpening
Machine Hot Wax
$39.99
BEST TUNE
Minor Rust Removal
Minor Base Repair
Stone Grind Base
Edge Sharpening
Hand Hot Wax
$54.99
ULTIMATE TUNE
Minor Base Repair
Minor Rust Removal
Stone Grind Base
Hand Sharpen Edges
Hand Hot Wax
Base Wax Recondition
$79.99
RACE PREP
Hand Edge Sharpening
Sidewall Removal
File Top Sheet
Stone Grind Base Flat
Race Base Structure
Diamond Stone Edging
Complete Base Wax Recondition
$99.99
RACE DAY TUNE
Side Edge Deburr
Hand Hot Wax w/ Low Fluro
Hand Brush Polishing
$24.99
RACE DAY CARD
5 Race Day Tune Ups
$99.99
INSTALLATION & TEST
$39.99
SNOWBOARD BINDING INSTALL
$14.99
OUT-OF-STORE INSTALL
$59.99
HAND HOT WAX
With Low Fluro
$19.99
TUNE WAX UPGRADE
Low Fluro
$9.99
High Fluro
$19.99
SHOP WORK PER HOUR
$59.99
The Wintertseiger Mercury can fine tune any ski and snowboard with the best performance for race, all-mountain or powder, with tune options for all snow conditions. Even more custom settings are available with various belts, stones, discs, polish and finishing. The Mercury offers the perfect service with accurate base structures, sharp edges with increased durability and an excellent base edge polish through the tip and tail.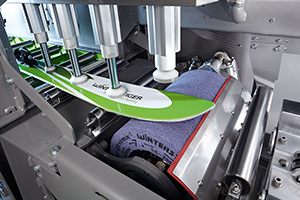 BASE GRIND
With a wide stone, The Mercury can process all types of skis and snowboards for an optimum finish from tail to tip. We'll have your base looking like new, in no time at all.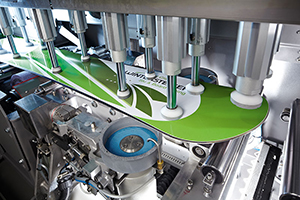 SHARP EDGES
The Mercury's Ceramic Disc Finish ensures you the sharpest edges with unmatched precision. Expect the smoothest edge surfaces for added control, hold and easier carving while you're on the hills.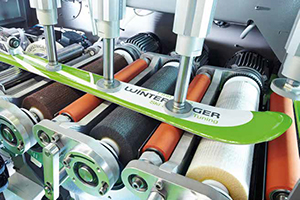 FINISH
We'll get your gear waxed, polished and ready to go. The roller technology on The Mercury ensures a uniform wax application to your skis or snowboard. The oscillation of the roller helps the wax penetrate your gear's base to keep you flying down runs, for longer.
TUNE AT HOME